First | Previous | Next | Last
This Edition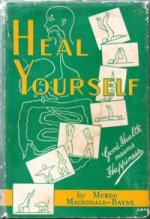 | | | | |
| --- | --- | --- | --- |
| Published | 1960 | First edition | No |
| Format | Hardcover (190x130mm) | Edition | |
| Publisher | L.N. Fowler & Co Ltd | Printing | 3rd |
| ISBN | | Printed by | Lowe & Brydone Printers Ltd |
| | | Country | UK |
| Series | | No of pages | 224 |
| Volume | | | |
Notes
Lectures as given by Dr Mac at Eskom House, Johannesburg, South Africa during 1945.
    "To keep the body in perfect health one must watch one's thoughts, one's actions, one's diet, have sufficient exercise, occupational rectification exercises and so on. Watch your posture and do all the necessary things that bring about a strong, healthy mind and body. No one can have perfect health without a knowledge of spiritual, mental and physical Laws... Together with my book Spiritual and Mental Healing you should be well enough informed to enable you to apply these laws so that the precious gift of Health can be yours."
    In this volume Dr Mac gives extensive information about the food stuffs which the human body requires to remain healthy or to regain its health, as well as cooking methods and types of food that are beneficent in case of various diseases.
The image below shows the front board of the first edition.
Links
Original Edition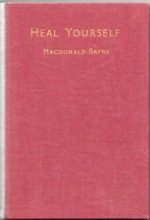 | | |
| --- | --- |
| Original title | |
| Original subtitle | |
| Original publication year | 1947 |
| Original publisher | |
| Original country | |
| Original language | |